Training for the procurement of supplies and services at CERN – a new "à la carte" approach
Training for the procurement of supplies and services at CERN – a new "à la carte" approach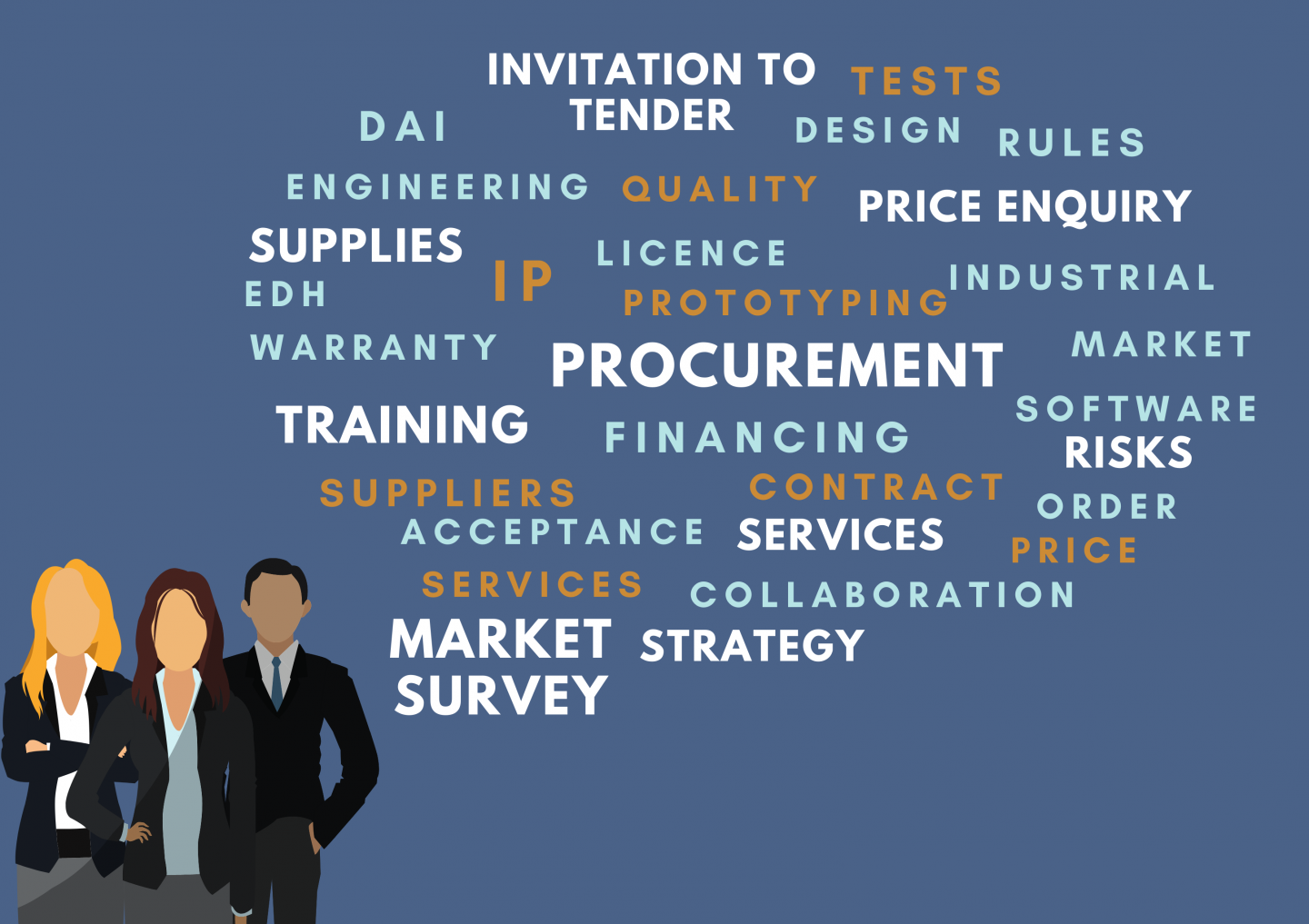 In order to support technical officers buying goods with high financial costs as fully as possible, the Procurement Service has reshaped its training programme and now offers a "Purchase of supplies greater than 200 kCHF" à la carte course, split into three independent sessions.
These sessions are highly recommended for any technical officer in charge of a procurement project who has not already attended a face-to-face training course with the Procurement Service. They will help you navigate the six to nine-month process of buying materials as a technical officer, which can be broken down into three separate phases, each carried out in close collaboration with CERN's Procurement Service:
Phase 1: The launch of the project, including the definition of a purchasing strategy, leading to the publication of a market survey and the selection of firms;
Phase 2: The invitations to tender resulting from this market survey;
Phase 3: The kick-off and subsequent monitoring of one or more contracts.
Each training module will be available every quarter, giving technical managers the opportunity to register according to their needs and as close as possible to their project schedule.
A way to put your skills into practice immediately and in a targeted manner!
In addition, the Procurement Service is expanding its training options by making available a new course for price enquiries of more than 50 kCHF. This two-hour course will cover the main aspects to be considered before embarking on a purchasing process, from strategy definition to good contract management practices.
Finally, the one-day training module for the procurement and management of industrial service contracts will enable technical managers to deepen their knowledge and awareness of good practices for industrial service contracts on the CERN site. 
More information on the procurement training catalogue here.
Individual courses can be accessed below: